Client Testimonials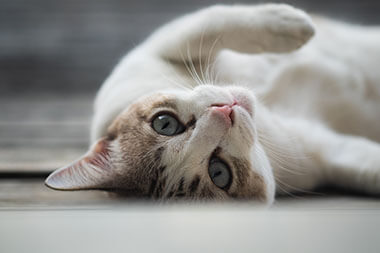 May 26, 2019
Blue Ravine rocks!!
- Andrea D.
May 26, 2019
Dr. Wolf is the best vet we have ever had!
- Tom G.
May 9, 2019
I love, love, love Blue Ravine Animal Hospital and especially Dr. Wolf. She took great care with my last dog Bailey and now with Birdie. I always know that my parents are in good hands.
- Arianna A.
May 6, 2019
Dr. Rivera is wonderful. She genuinely cares for her animal patients and is great with my cat. He has been seeing her for an ongoing condition and will continue to see her when the need arises. I am very pleased with the services provided!
- Maxine English
May 4, 2019
Chewy was only there for a grooming appointment and not a vet visit but he hasn't been groomed by Misty in a long time. She did an amazing job and he was very well taken care of by her and the staff. LOVE Misty!
- Vickie B.
May 4, 2019
I have been there before and had the best care. I only stopped going because of the drive. When I wasn't getting what I needed from my nearby vet, I went and within an hour had all the answers. Thank you!
- Cassandra Stone
May 16, 2019
The staff takes the time to know who you are and your pet's name. It is nice to walk in and say your pet's name instead of yours.
- Nancy C.
May 25, 2019
Dr Wolf is absolutely amazing! Knowledgeable and caring and kind- answers all of my questions. The staff is the best! Jax- Meredith- Tricia- Anne- Michele- Caitlin- all the other techs are so caring ❤️
- Jan B.